When it comes to dining out across the city of Philadelphia, residents have access to some of the nation's best restaurants. Philly has been ranked as one of the best food destinations in the United States across various media publications, including The Washington Post and WalletHub. Whether ordering in or dining out, you'll not only be guaranteed a delicious meal, but you'll also be supporting some of the incredible small businesses that make our area so desirable. Read on to learn about some of our team's favorite Northwest Philadelphia spots.
Market at the Fareway
A modern farmer's market for a well-lived life, Market at the Fareway truly offers something for everyone. The space has been completely refurbished to align with the Chestnut Hill lifestyle. A variety of grocery staples, prepared foods, and grab-and-go options are available for purchase.
Restaurants that line the Fareway include the Chestnut Hill Brewing Company Taproom, Chestnut Grill, Chicko Tako, Saigon Noodle Bar, Barry's Buns, and more! Ideal for the warmer months, visitors can kick it outdoors and enjoy a gas fire pit, wooden benches, tables and chairs, a fountain, a ping-pong table, and an array of brightly-colored armchairs. The free parking lot is accessible via Southampton Avenue, which is between Germantown Avenue and Ardleigh Street. Click here to learn more.
McMenamin's Tavern
A true Philly original where all walks of life come together to enjoy eachothers company. Perfect for sitting back, relaxing, and enjoying the best classic wings and craft beer, McMenamin's Tavern is casual yet delicious. Featuring pub-inspired eats and several televisions that are perfect for catching the latest sports game, this local spot will not disappoint. With curbside pick-up, heated outdoor seating, and indoor dining available, you can truly enjoy McMenamin's any day of the week. Click here to learn more.
Uncle Bobbie's Coffees & Books
Cool People. Dope Books. Great Coffee. In the heart of Germantown, Uncle Bobbie's is a quaint cafe and bookstore loved by many across the city. In 2017, Marc Lamont founded this establishment with a mission of providing the local community with access to books and a space that allows all Philadelphians to feel valued.
Not only is this the perfect neighborhood bookstore to support, but you can also dine at the property's delicious cafe. With an assortment of baked goods and coffee varieties, there's truly no better spot to grab a cup of coffee and read a good book. Furthermore, Uncle Bobbie's frequently hosts local events and gatherings, which you can learn about via their website. Click here to learn more.
Dalessandro's
When you pull up a barstool and order, all you have to do is look and listen. It's no secret that the City of Brotherly Love is home to the one-and-only Philadelphia cheesesteak. Look no further than Dalessandros, if you're on the hunt for one of the most desirable cheesesteaks within the area and beyond. This restaurant has even won the people & critics choice, year after year.
Located in Roxborough, this local spot prides itself on making their sandwiches based on the buyer's preferences. Meat is finely chopped so that the delicious flavor of the cheese and onions finds its way through every piece of meat. It's the perfect blend of grilled onions, soft roll, and cheese. Since Covid-19, they have introduced Call Ahead Ordering – it changed the cheesesteak game. Moreover, you can enjoy gourmet sodas or craft beer, imported or domestic. Click here to learn more.
High Point Cafe
High Point Cafe is currently running a promotion in support of Teenagers Inc. Purchase a bag of coffee and a percentage of the proceeds will help volunteers build homes in Guatemala. Students from Teens Inc will be selling their own roasted beans, CityZen, to raise money for their trip to Guatemala where they will building homes. We spent the afternoon at High Point's roastery to learn all the ins and outs of coffee beans, the roasting process, and brewing Chemex style. Check out our video below!
If you're looking for an incredible cup of coffee, an inventive drink, or delicious pastries, look no further than High Point Cafe. With its flagship shop located on Carpenter lane, this Mount Airy store originally opened in 2005 with a mission to provide both great coffee and community. Since opening over 15 years ago, the staff has frequently switched up the menu to feature seasonal items inspired by both their pastry staff and customers.
Stay tuned to learn more about this wonderful charitable event next month and click here if you'd like to contribute to the cause.
Spring Mill Cafe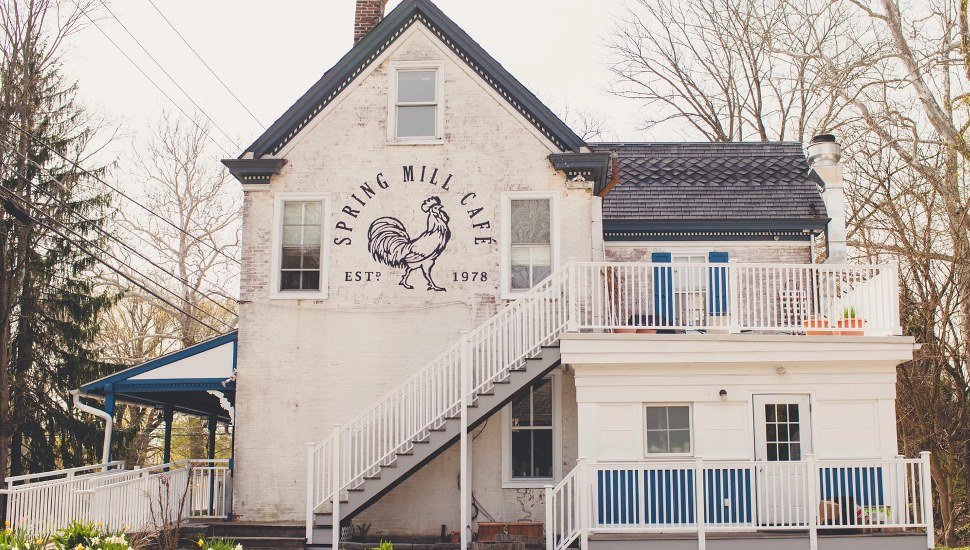 Serving French country fare since 1978, Spring Mill Cafe serves delicious dinner offerings and Sunday brunch. The historic property consists of the original Spring Mill general store and a refurbished farmhouse. Throughout the warmer months, visitors can dine outdoors on the patios that overlook the property's gardens.
With a variety of soup, salads, entrees, and desserts, the menu is French-inspired and truly delicious. Established by Michele Haines, most of the menu items are inspired by recipes that have been passed down from her great grandmother, grandmother, and mother. Now run by Michele's son, Ezra, the tradition continues of excellent service and a delicious experience. If you're looking for a welcoming environment offering special family favorite recipes, look no further than Spring Mill Cafe. Click here to learn more.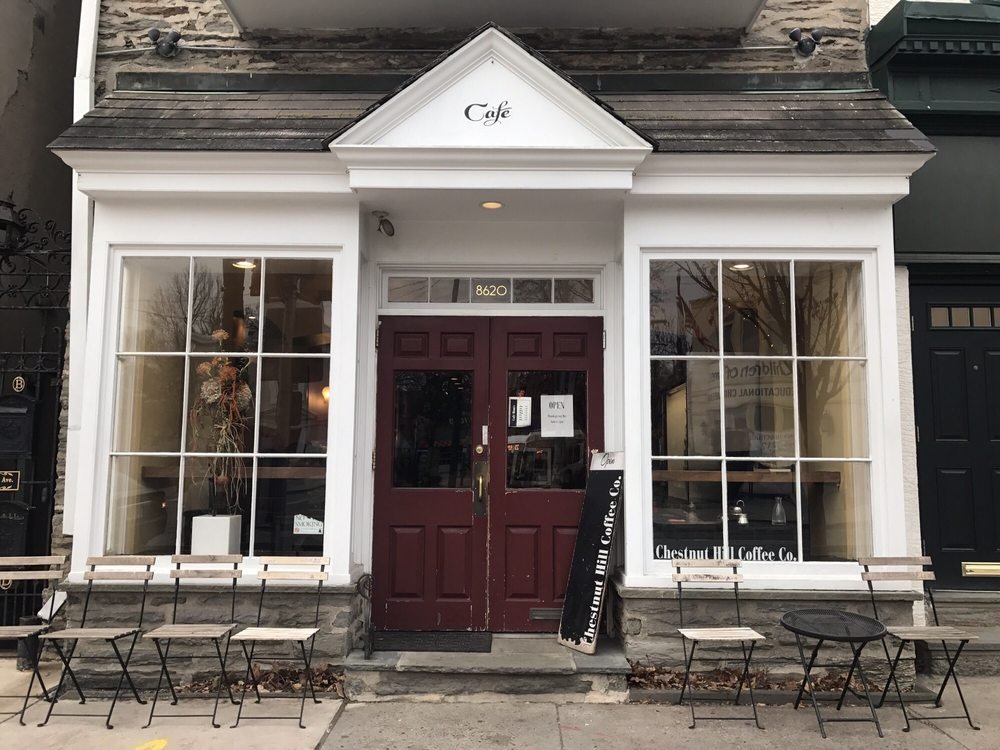 Chestnut Hill Coffee
Inspired by the best European and Seattle cafes, opening an upscale espresso bar was the dream of longtime restaurateur Sultan Malikyar. Chestnut Hill Coffee Co. is the realization of that dream.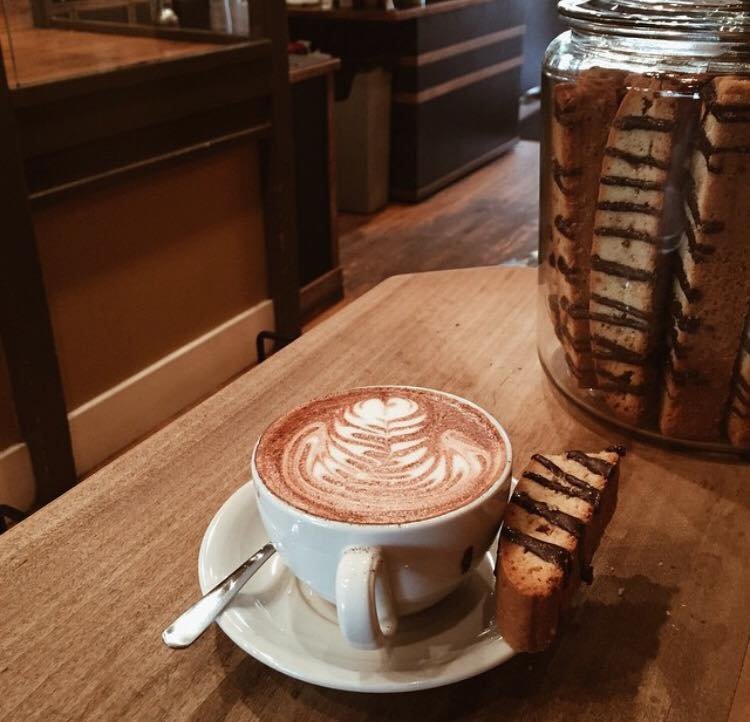 They opened in 2005 with an elite staff of baristas led by Seattle coffee legend John Hornall. Immediately, Philadelphia was introduced to a new standard of coffee. Their velvety espresso and beautifully poured lattes are a must try. Click here to learn more.
McNally's Tavern
This Philadelphia landmark is located at 8634 Germantown Avenue in the city's Chestnut Hill neighborhood. Inside you'll find a simple family-friendly pub – A perfect setting to savor your perfect pint. Authentic Guinness and a dozen more great beers that rotate regularly are on tap. Full bar service and bottles are also available. Famous for the serendipitous mix of flavors on a roll – The Schmitter®. The one-of-a-kind sandwich that folks near and far crave is the culinary creation of Hugh James McNally. This is a must try when living or visiting Chestnut Hill. Click here to learn more.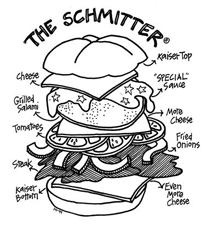 Fairline Grill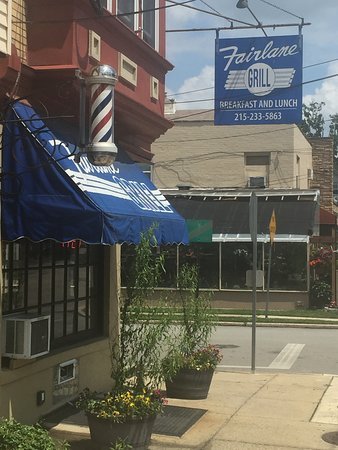 Since 1997, The Fairlane Grill has been serving comforting, home-style food. "We Serve Breakfast and Lunch From the Heart" is what they live by. From their cinnamon sugar pancakes, to the grilled cheese BLT and a killer milkshake – their menu never misses. You will find the most courteous staff who are always smiling and provide outstanding customer service. Click here to learn more.
Campbell's Place
A go-to place for the Rob Lamb & Associates crew – Campbell's Place – a fantastic little bar located in the heart of Chestnut Hill on Germantown Avenue. This is the neighborhood pub with old world charm, fresh & locally sourced ingredients and wide range of craft beers. "Campbell's Place is an "Old World" tavern styled after an English pub. A lively unpretentious atmosphere serving affordable New American fare along with an extensive selection of fine draught beers and wines. Dine in a cozy booth, at the 100 year old bar, or at the "V" bar and upstairs dining room. A neighborhood gathering spot, "Chestnut Hill's Cheers" is located on Germantown Avenue just below Gravers Lane and has been serving the community for nearly four decades.
Click here to learn more.